Free
Teeth Whitening for Life!
San Luis Obispo Dentist
Upon completion of New Patient Appointment (exam, cleaning and necessary x-rays). Includes custom trays & bleach refilled annually. Must maintain regular hygiene appointments.

Call today!
Patient
Savings Plan
San Luis Obispo Dentist
We're here to help you get the care you need affordably! Learn about how you can save on quality dental care with our

Patient Savings Plan

.
Contact us today to become a member!
SCHEDULE AN APPOINTMENT TODAY!
Office Hours
Call Now!
After Hours?
Fill out this form & our team will get back to you ASAP the following business day.
Images shown are stock photos, not actual patients.
Quality Dentistry for the Whole Family
Welcome to the office of Dr. Michael Colleran, providing San Luis Obispo with quality dental care for the whole family, from first cavities to dentures. Our team is dedicated to keeping families healthy throughout their lifetime. We treat patients of all ages with our wide variety of treatment options. We realize you have many options when it comes to finding dental care, and find your trust in us a great privilege. We offer all kinds of services to keep our patients healthy and looking their best. If it has been a while since your last dental visit, we would love to get you in to meet Dr. Colleran and our fantastic team.
Oral Health at Every Age
At the office of Michael Colleran, DDS, we understand the importance of starting good oral health habits at an early age for a lifetime of healthy, happy smiles. We also understand that patients' oral health needs change as they age, and that the link between oral health and overall health becomes more important every day. That's why we're proud to call ourselves a family practice that can address every member of your family's needs, using the most advanced technology, all under one roof. We place a strong emphasis on patient education to give our patients the knowledge, tools and resources to keep their mouths and bodies healthy for life.
FREE Teeth Whitening for Life!*
Upon completion of New Patient Appointment.
*Upon completion of New Patient Appointment (exam, cleaning and necessary x-rays).
Includes custom trays & bleach refilled annually when regular hygiene appointments are maintained.
The Oral-Systemic Link
With advances in modern science and health care, there is more and more research surfacing every day that proves the strong links between oral health and overall health. These links are known as "the oral-systemic link". This includes the link between plaque buildup on your teeth and plaque buildup in your arteries. This includes the link between the bacteria found in gum disease and the bacteria found in the brains of patients with Alzheimer's or the hearts of patients with heart disease.
Your mouth has a direct pathway for disease and decay to enter the body and wreak havoc on your internal organs and systemic health. Many symptoms of serious diseases show up in the mouth long before other symptoms become present. As you can see, your oral health plays a much larger role in your overall health than many patients realize. That's why it's important to maintain good oral hygiene habits, eat a healthy balanced diet, and see your San Luis Obispo dentist regularly.
Sedation Dentistry
Dentistry today is much different than what you may have experienced as a child. However, if the sounds, smells, or the idea of needles are too overwhelming, we understand. That is why we offer sedation dentistry for our patients. We know patients are nervous about visiting the dentist, and want to ensure that no matter your level of anxiety you have a comfortable visit with us.
Nitrous Oxide
Also known as laughing gas, nitrous oxide can be provided if you need something to take the edge off. The gas is administered through a mask and smells and tastes slightly sweet. You will be relaxed and may even feel a bit euphoric, and you might even get the giggles! Whether you need help relaxing for a more major appointment, or just for a routine cleaning, we would be happy to offer you nitrous oxide.
Oral Sedation
If you need something more than nitrous oxide, Dr. Colleran can provide a prescription pill to take about an hour before your procedure. The medication is a mild sedative that will likely make you drowsy but awake. A larger dose may be given to produce moderate sedation. If this is the better fit for you, you will feel groggy and may even fall asleep during the procedure. Most people have a blurred memory of the procedure and find sedation helps tremendously with their anxiety.
---
Our Services
Your San Luis Obispo dentist, Dr. Michael Colleran is proud to offer a comprehensive list of dental services and treatments, and the latest in modern, cutting edge dental technology. Whether your youngest needs their first cavity filled, your teen needs braces, or you're looking to replace missing teeth or stabilize dentures, we have a solution for every generation.
With the latest in dental treatments and technologies, we are able to provide a wide range of dental services for the entire family. We offer general dentistry, cosmetic dentistry, laser dentistry, and family dentistry in San Luis Obispo.
General Dentistry
Dental Hygiene
Tooth Colored Fillings
Gum Disease
Orthodontics
Cosmetic Dentistry
Teeth Whitening
Dental Implants
Dentures
Porcelain Bridges
Porcelain Crowns
Porcelain Veneers
Sedation Dentistry
Sleep Apnea
Technology
FREE Teeth Whitening for Life!*
Upon completion of New Patient Appointment.
*Upon completion of New Patient Appointment (exam, cleaning and necessary x-rays).
Includes custom trays & bleach refilled annually when regular hygiene appointments are maintained.
No Insurance? No Problem!
According to the ADA, dental insurance is the number one predictor of dental visits. But in 2017, there were approximately 114 million Americans living without dental coverage. So, what about these people? Sadly, routine preventive care falls to the wayside because it's too expensive. This lack of preventive care leads to dental problems, which become even more expensive to treat than preventive care would have been. Thankfully, at the office of Michael Colleran, DDS, you don't have to have insurance to get quality dental care without breaking the bank.

Flexible Financing
At the office of Dr. Michael Colleran, we believe quality dental care should be affordable and accessible to everyone. That's why we're happy to accept most major insurance plans and offer flexible financing options to help our patients get the care they deserve.
CareCredit® is one of the leading healthcare credit cards, and is accepted at over 175,000 providers nationwide. CareCredit® works just like any other credit card, but is used strictly for healthcare expenses, including dentistry. Pay upfront for necessary procedures, and make affordable monthly payments that work with your budget. CareCredit® financing is flexible, convenient, and the application process is simple.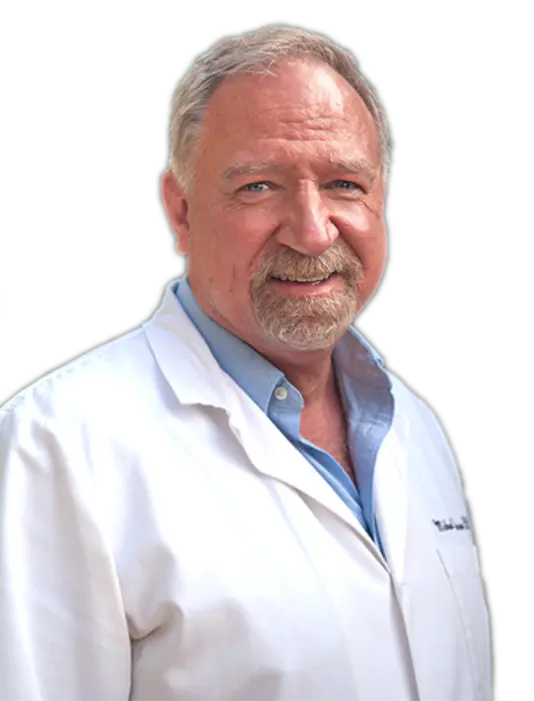 Meet Dr. Michael Colleran
Dr. Michael Colleran was raised in Burbank, California and is a fifth generation Californian. He attended Cal Poly, San Luis Obispo for his undergraduate studies and the prestigious University of the Pacific, School of Dentistry in San Francisco for his professional training. Each year Dr. Colleran spends more than 150 hours in ongoing education in dentistry to stay abreast with the newest techniques and technology.
Dr. Colleran is a nationally renowned dental author and lecturer and an expert on laser dentistry. He has spoken across the country on laser dentistry and had articles appear in several professional journals. He is sought after by dental manufacturers as a consultant for product evaluation and research. Dr. Colleran is also an instructor for the Institute for Advanced Laser Dentistry, which teaches LANAP® and other laser dental procedures to dentists from across the globe.
Dr. Colleran spends his free time playing with his lovable yellow and chocolate labs. You can also find him out on the waters of Lake Nacimiento or Lake Shasta water skiing.
"Dr. Colleran took a great deal of trouble to explain everything I needed to know so that I could make an informed choice about my dental care and feel confident that I would have a good outcome."
"I loved the service that I received with Dr. Michael Colleran! The staff was super nice, fair, and I would recommend this place to anyone! Good job, guys!"
"Excellent dentist & a great staff. Have never had to wait they are always on time. Always concerned about what is best for the patient."
"All the personnel that I spoke to were very professional and friendly. They me feel like I'm part of the family."