Invisalign®
Clear Aligners
San Luis Obispo Dentist
Straighten teeth discreetly! Free Whitening with completed treatment.
Call Today!
Cosmetic
Dentistry
San Luis Obispo Dentist
Free Teeth Whitening with completed Invisalign® treatment.
Call today!
Patient
Savings Plan
San Luis Obispo Dentist
We're here to help you obtain your dream smile affordably! Learn about how you can save on quality dental care with our

Patient Savings Plan

.
Contact us today to become a member!
Images shown are stock photos, not actual patients.
FREE Teeth Whitening with completed Invisalign® treatment!
Call today to schedule!
Cosmetic Dentistry
Your smile is one of the first things others notice about you. Is yours sending the message you want it to? Is it saying, "I am healthy, confident and successful" or is it more like "I don't take pride in myself…and I love coffee"? Your smile could be the only thing standing between you and your best self. Not only is a healthy smile more attractive, but is also more functional, and goes hand in hand with your overall health and wellbeing. A simple cosmetic treatment could improve your smile, your confidence, and your life!
Invisalign® Clear Aligner Orthodontics

Invisalign® is the pioneer in alternative, clear aligner orthodontics, and the most advanced clear aligner system in the world! Invisalign® is the #1 requested and #1 recommended solution for patients who wish to straighten their teeth without traditional metal braces.
Invisalign® uses a series of clear plastic aligners to apply pressure and gently shift teeth into their desired position – without the mouth full of metal! Invisalign® is an ideal solution for both teens and adults seeking a modern, discreet way to straighten their smile.
The benefits of Invisalign® include:
No metal brackets & wires
Clear plastic aligners are smooth & comfortable
Virtually invisible to the naked eye
Removable for optimum hygiene & oral health
Enjoy your favorite foods
Maintain appearance & confidence
Let your smile shine through treatment!
Not only are straight teeth more attractive, but straight teeth are actually better for your oral health. When the teeth are straight, the gums fit better around them, and they are easier to keep clean to avoid tooth decay and gum disease.
Dr. Colleran is a skilled and experienced Invisalign® provider, and is proud to be among a small handful of Invisalign® dentists in San Luis Obispo. No need to find an orthodontist, we can straighten your teeth discreetly with Invisalign® from the comfort of your dental home!
We know it can be a hard decision for patients in deciding to straighten their teeth; that's why we want to give you a special reward in making the right decision for your smile. Complete Invisalign® treatment with Dr. Colleran and receive a FREE Teeth Whitening to make the final reveal of your new smile even more spectacular.
No Insurance? No Problem!
According to the ADA, dental insurance is the number one predictor of dental visits. But in 2017, there were approximately 114 million Americans living without dental coverage. So, what about these people? Sadly, routine preventive care falls to the wayside because it's too expensive. This lack of preventive care leads to dental problems, which become even more expensive to treat than preventive care would have been. Thankfully, at the office of Michael Colleran, DDS, you don't have to have insurance to get quality dental care without breaking the bank.
Flexible Payment Options
At the office of Dr. Michael Colleran, we believe quality dental care should be affordable and accessible to everyone.
We are happy to accept and file most insurance plans. We do NOT accept Medicaid or CenCal.

FREE Teeth Whitening with completed Invisalign® treatment!
Call today to schedule!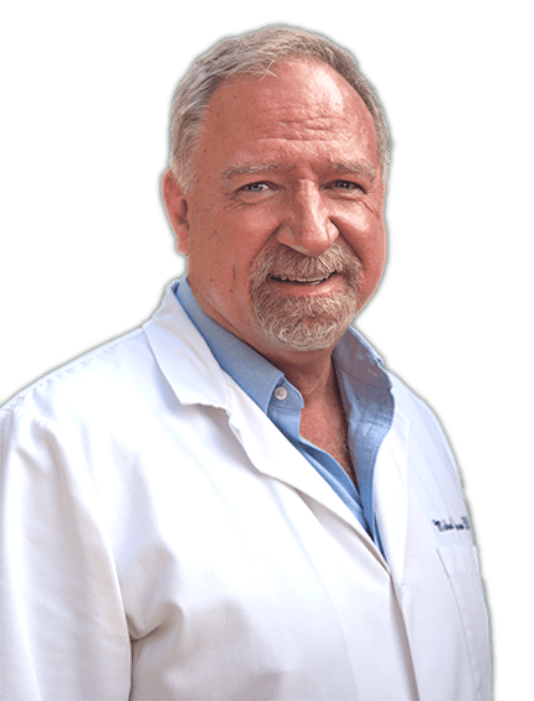 Meet Dr. Michael Colleran
Dr. Michael Colleran was raised in Burbank, California and is a fifth generation Californian. He attended Cal Poly, San Luis Obispo for his undergraduate studies and the prestigious University of the Pacific, School of Dentistry in San Francisco for his professional training. Each year Dr. Colleran spends more than 150 hours in ongoing education in dentistry to stay abreast with the newest techniques and technology.
Dr. Colleran is a nationally renowned dental author and lecturer and an expert on laser dentistry. He has spoken across the country on laser dentistry and had articles appear in several professional journals. He is sought after by dental manufacturers as a consultant for product evaluation and research. Dr. Colleran is also an instructor for the Institute for Advanced Laser Dentistry, which teaches LANAP® and other laser dental procedures to dentists from across the globe.
Dr. Colleran spends his free time playing with his lovable yellow and chocolate labs. You can also find him out on the waters of Lake Nacimiento or Lake Shasta water skiing.
*Dr. Colleran is a general dentist providing orthodontics services.
Why Our Patients Smile
"Well first off, I was referred to Dr. Colleran by my father, who is a patient of his. I have been very pleased with the orthodontic work that has been done on my father, so I figured it was worth it to go ahead and get myself in there… Could not be more pleased with the initial consultation, and very much look forward to the future! Great atmosphere, everyone is super friendly, and just an all-around great experience."
– Justin H.